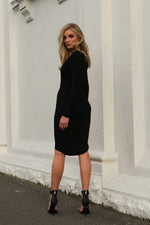 Fashion Icons… Who Are They? Why Are They So Powerful?
My mind drifts to scenes of Audrey Hepburn in Breakfast at Tiffany's; and Sarah Jessica Parker running down the streets of NYC in her Manolos, from Sex & The City.
Fashion icons range from models, designers, fashion houses, brands, photographers, fashion editors & stylists, muses, musicians and celebrities (in all their forms – ranging from reality TV stars to Oscar winners).
Everything we wear is inspired from somewhere… Tom Cruise made Aviator sunglasses a must-have after Top Gun (1986) and Coco Chanel made it clear in the 1920s, that we must all own a 'little black dress' (LBD).
Fashion icons help customers purchase items in stores or via online boutiques, like The Zebra Effect. These icons, sculpt the way we shop and influence consumers to make a choice. These choices come in varied forms, from brands/labels, styles/cuts or specific colours. They are in our shopping-psyche when we 'click-on' and drag an item, to be purchased in our shopping cart, in hope of channelling a vision for one-self, based on what they wore and how they wore it.
Lately, I have observed the influx of fellow shoppers decked out in white ripped jeans and mid-drift/crop tops… emerging from stores with puffy lips, eyelash & hair extensions; and smokey eyes. I cannot help but think, is it a coincidence? Or a reflection of the infamous Kardashian and Jenner styling tips?
Personally, my favourite icons include: Jessica Alba, Victoria Beckham and Kate Moss – their style choices have always helped with my decisions on how I would like to appear in clothes. If I receive a wedding or formal invitation, I quickly begin to Google images of these icons in order to form a sense of inspiration.
So who are the TOP 10 fashion icons of ALL time?
(DISCLAIMER: this list has been created based on working out the averages from every list that I could find… if you don't agree I would love to hear from you).
Audrey Hepburn– reigns as the number ONE fashion icon. As a foundational member of fashionable icons, her style, attitude and class was all-inclusive in her daily fashion routine. Her style was based on the ideology 'don't try too hard' and 'wear what suits you'. This is her fashion wisdom. So in a nutshell, I have translated this as: dress to suit your body, colourings and personality and simplicity is key overall. 

Coco Chanel- whose name is infamous with quotes, ideas and style tips! Let's not forget the coveted black quilted Chanel evening bag. I must admit at times, I have questioned her historic social associations, but I can't go past her strength and influence in the industry…. and the fact that 'an old jersey' was the beginning of her fashion success!

Sarah Jessica Parker - 

made Jimmy Choos wardrobe an essential and explores the creativity and often gravity-defying clothing pieces. (Shout-out to Patricia Field who styled her in SATC).
Marilyn Monroe - her fashion transitioned clothing, it also included character like allure. Admittedly, I myself have tried standing over an open wind tunnel (not a subway gate), but the mood was there. Thank you Ms Monroe for white dresses and bold red lipstick.
Jane Birkin- the Mother of Boho (Bohemian-style). This British actress is the name behind the coveted Hermès Birkin after expressing her need for a leather weekend bag (also associated with a going-away or overnight bag (Aussie Lingo) to Jean-Louis Dumas in 1984, who created the first "Birkin" bag (based on a design from 1892).
Kate Moss- coming in at number six… Moss is MY style QUEEN! Thank Kate, if you own a pair of ballet flats or even motorcycle-boots. This English supermodel transcended the couture-life of a catwalk model to make every day fashion choices desirable. Her "casual" is flawless. Moss' style includes skinny jeans, leather ensembles, elegant cocktail dresses and even men's blazers. SHE.CAN.WEAR.ANYTHING.
Grace Kelly– an American actress who became a Princess of Monaco (as you do in Hollywood). She was so naturally elegant and non-flamboyant, which made her even more appealing. Kelly, wore classic brands like Dior, Givenchy & YSL. She made "preppy" a style with her sunglasses, scarf and simple sophistication.
Jackie O

–

 

 take note: for this is the example of how you wear pearls, tailored suit jackets, scarves and hats. As the wife of the 35th

 

President of the US – Jackie (who in her own right was a socialite of NYC) carried on her duties as first lady influencing the dress sense of millions worldwide.
Kate Middleton

– a refreshing face from the Royal Family, known as the Duchess of Cambridge. Kate, embodies classic style with a gorgeous colour palette and variety of wrap-dresses. Her outfits are affordable, floral and appealing. She has definitely earned role-model points!
Michelle Obama

– this Vanity Fair International Best Dresser also happens to be the current First Lady of the United States of America. Her healthy attitude toward female fitness and empowerment is consistently expressed through her fashion choices, when appearing in public and in media interviews. Her attire is figure-hugging elegance with attention to colour.
By Exposing Style - Tammy (Fashion Ambassador - Instagram).